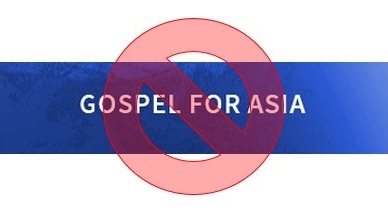 Around this time of year, Gospel for Asia (GFA) sends out Christmas catalogues. However, Gospel for Asia is currently embroiled in an international scandal, and may have been fundraising mostly to enrich the founder and his family.
GFA has lost itsmembership in the Evangelical Council for Financial Accountability, and there are multiple class-action lawsuits in progress against them for fraud: one in Canada regarding $94 million; and two in the States regarding US$270 million.
The Indian Government has cancelled GFA's charitable status in that country due to for-profit activities that seem to misuse funds donated for charitable purposes. As a result, GFA is no longer permitted to bring foreign donations into India (which is GFA's major field of activity) – yet GFA hasn't announced this to its donors or on its website, and continues to fundraise as if everything is normal.
We recommend that you don't donate to Gospel for Asia until these allegations of fraud are addressed in court.
If you're looking to give to reputable charities that do actually benefit the world's poor, check out these ones:
Primate's World Relief and Development Fund (PWRDF – Canadian Anglican initiative)
Canadian Lutheran World Relief
World Vision
Plan Canada (formerly Foster Parents Plan)
UNICEF Red Cross